Number 1 Lefkada Property Services: Your Real Estate Partner in Lefkada
At Vassis Real Estate, we are your dedicated real estate partner in Lefkada. We are here to support you at every step of your journey and answer all your questions. On this page, you will find a general guide of frequently asked questions and answers about buying a property in Lefkada.
However, if there's something specific that we haven't covered, we are more than happy to help. Simply contact us, and we will start the conversation and provide you with the information you need. Trust us to be your reliable source of knowledge and assistance as you navigate the process of buying a property in Lefkada.
Finding property in Lefkada
We specialize in helping clients find their perfect property. With our expertise and wide selection, we'll make your property search a breeze. Trust us to find the ideal land or house that matches your needs and preferences.
Finding the right Architect
Find the perfect architect for your project with us. Our network of skilled and experienced architects will bring your vision to life. Trust us to guide you through the process and ensure a seamless collaboration. Let's make your dreams a reality.
Our network of skilled professionals specializes in structural design, project management, and site supervision. Trust us to connect you with the right fit for a seamless collaboration. Let's bring your project to life together.
Effortlessly build your dream villa in Lefkada with our expert project management services. Leave the complexities to us as we handle budgeting, scheduling, and quality control. Enjoy a smooth and successful construction process while we bring your vision to life.
Secure your residency in Greece effortlessly with the Golden Visa program. By investing in real estate, you can gain residency and experience the beauty of Greece. At Vassis real estate, we specialize in assisting clients with their Golden Visa applications. 
Building permit application
Navigating the building permit application process in Lefkada can be a complex and time-consuming task. However, with our expert guidance and support, you can streamline the process and ensure a smooth journey towards obtaining your building permit.
Lefkada Property Services:
As a leading real estate agency in Lefkada, we are here to assist you every step of the way with Lefkada Property Services. Our team of experts is dedicated to helping you find your dream property on this beautiful island.
With our extensive knowledge of the Lefkada real estate market and a wide selection of properties, we can cater to your unique needs and preferences. Whether you're searching for a cozy apartment, a spacious villa, or a traditional house, we have something for everyone.
At Vassis Real Estate, we understand that buying or selling a property can be a complex process. That's why we provide personalized assistance to ensure a smooth and hassle-free experience. From property search to negotiations and paperwork, we handle it all, so you can focus on finding your ideal home.
In addition to our Lefkada Property Services, we offer comprehensive support throughout your property ownership journey. Whether you need assistance with property management, legal advice, or after-sales support, our team is here to help.
With Vassis Real Estate by your side, you can feel confident in making informed decisions about your property investment. We are committed to providing exceptional service and helping you find your piece of paradise in Lefkada.
Take the next step towards finding your dream property in Lefkada. Contact Vassis Real Estate today and let us help you make your property aspirations a reality.
Websites for Information: Your Gateway to Knowledge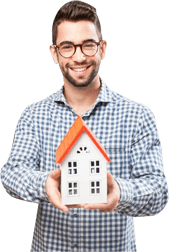 Properties & Houses for Sale in Lefkada
We provide high quality real estate services, ensuring a safe and immediate purchase.